Enforcement of National Minimum Wage and TUPE Transfers
Senior Solicitor Hannah Boynes from Lupton Fawcett's employment department explores the topic of National Miniumum Wage.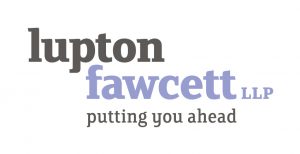 With national minimum wage (NMW) in the headlines already this year, and some household names being named and shamed for breaches, it can seem a minefield for small to medium employers to navigate.
HMRC has now changed who they will enforce liabilities against, for breaching the NMW legislation where a business is taken over or a contract to provide services is won.  
With effect from 2 July 2018, where there has been a business transfer to which the Transfer of Undertakings (Protection of Employment) Regulations 2006 (TUPE) apply, all NMW liabilities, including the full penalty amount, will now be enforced against the transferee, that is the "new" employer.
Previously, HMRC enforced NMW penalties in these circumstances against the transferor (the previous employer), where they were triggered by arrears that accrued before employees transferred under TUPE.
Enforcement of the NMW is initiated either by a complaint from workers or third parties, or as a result of risk profiling or targeted enforcement of a particular low-paying sector by HMRC. The enforcement measures available to HMRC include: service of notices of underpayment; civil penalties; "naming and shaming"; recovering underpayments through tribunal or civil courts; and criminal prosecution.  
If served with a notice of underpayment, the arrears of NMW, along with a financial penalty, have to be paid within 28 days. The maximum penalty is 200% of the total underpayment with an overall maximum penalty of £20,000 per underpaid worker.
These penalties, combined with the arrears which have to be repaid, could have significant consequences for business owners. The "naming and shaming" scheme is also likely to have a significant impact on the reputation of the business.   
It is therefore clear that for those buying a business or taking over a contract which will involve the transfer of staff to the new business under TUPE, carrying out due diligence checks will be even more crucial to ascertain whether there have been any underpayments and the extent of any exposure to NMW claims.
Where necessary, effectively drafted indemnities should be included in the purchase agreement, in order to protect the buyer against these liabilities. Such indemnities will not protect the buyer against the risk of "naming and shaming" however. Thorough due diligence is therefore key, in order to unearth any potential breaches of the NMW legislation prior to completion.
For further help or advice, please contact Hannah Boynes on hannah.boynes@luptonfawcett.law or 0113 280 2058.