People: Building society makes senior appointment; Law firm boosts specialist team; and more
Leeds Building Society has appointed Paul Hodgson as its new head of software delivery.
Hodgson has more than 20 years' experience within software development and service operations, most recently delivering large-scale video services for companies such as Channel 4, BskyB and Virgin Media.
Paul said: "Leeds Building Society is a successful independent building society with a commitment to its digital strategy. I feel I will bring a lot of experience into the organisation and help the organisation reach its goals in this area.
"I'm looking forward to using my skillset and experience to deliver projects and services that help members rather than reward shareholders."
In his role as head of software delivery, Paul will be responsible for providing software solutions to improve the experience of members and colleagues alike.
Tom Clark, chief information officer, added: "We know that more and more of our members are using new channels to interact with us. We're committed to delivering our digital strategy to support them do business with us at a time that suits them.
"Paul's appointment illustrates this and his appointment will ensure the Society continues to develop and enhance the experience members have when interacting with Leeds Building Society.
"Paul is an experienced operator and one who we're sure will hit the ground running and make a long-term contribution to our ongoing digital strategy, significantly benefitting our members and colleagues."
:::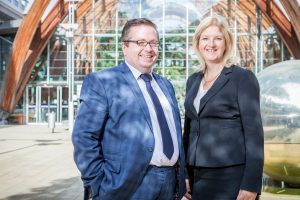 Taylor&Emmet LLP is strengthening the services it offers to South Yorkshire families by expanding its team of childcare specialists.
The Sheffield-based firm has appointed James Gascoigne, a solicitor with Children Law Accreditation, qualifying him to act for parents, family, foster carers and children themselves.
Gascoigne joins Taylor&Emmet from the Rotherham branch of Howells Solicitors and will be handling all types of childcare cases, from care proceedings to advice about adoption and social services involvement before a matter reaches court. He has specialised in childcare law for three years, after handling wider matrimonial matters since qualification.
Gascoigne said: "I am enthused by Taylor&Emmet's desire to increase its childcare services and its commitment to helping local people from all walks of life. The family department has an excellent reputation and having worked with a couple of its highly regarded solicitors previously, I am looking forward to becoming part of this ambitious, friendly team."
Michaela Heathcote, head of Taylor&Emmet's family department, added: "It is a pleasure to welcome James to the firm. He has a real passion for this niche area of law and great empathy for the children and relatives caught up in very difficult and often distressing situations.
"Demand for our services is high and we are investing heavily in staff and infrastructure to ensure we can continue to provide the care and consideration for which we are renowned."
:::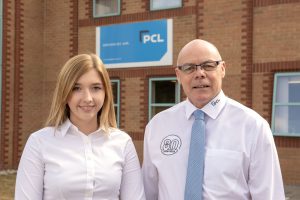 Sheffield-based firm Pneumatic Components (PCL), which specialises in the design, manufacture and distribution of pneumatic and tyre inflation systems, has appointed Bryan Fincham to the role of area sales manager.
Fincham, who has over twenty years' experience in sales across various sectors including automotive and FMCG, will focus on increasing sales in the South of England through new and organic business development.
Amy Jenkinson, a Sheffield Hallam University graduate, has also joined full-time as marketing executive following an internship at PCL, which she undertook alongside her studies. She holds a Bachelor of Arts (BA) in Marketing.
Simon Shorter, sales director at PCL, added: "Bryan has significant experience in the sales industry and a clear passion for delivering excellent customer service, so I am confident he will further grow our business in the South as we look to increase sales and deliver the next phase in our planned growth.
"Amy is an intelligent and creative marketeer who will play an important role in promoting our business externally."
Fincham said: "PCL is a world-class business that is built on strong values and a commitment to developing the safest, most accurate and most reliable tyre inflation products. Already the market leader, and with several truly innovative products being launched this year, it is a very exciting time to be joining PCL. I look forward to meeting customers, old and new, and advising them of what PCL can offer."
:::
Listed window retailer and manufacturer Safestyle has has announced the retirement of Steve Birmingham from the Board and the company with immediate effect.
Birmingham joined Safestyle in 1999 as group operation director, and went on to become managing director of Safestyle Group Holdings in 2007 and subsequently chief executive officer on the company's IPO.
He has over 30 years experience of the replacement windows industry in senior management positions.
Birmingham was previously the chief executive at the Bradford-headquartered company until this past May.
Mike Gallacher was then appointed as new group chief executive, whilst Birmingham remained as an executive director until he confirmed his retirement.
At the time Peter Richardson, non-executive chairman of Safestyle, said: "Steve has been instrumental in the Company's growth over the last 19 years and I would like to take this opportunity on behalf of the Board to thank him for his significant contribution.
"Mike is a great addition to the Safestyle team and I am pleased that he has agreed to join the Board. His leadership qualities and commercial and operational experience, particularly in relation to performance improvement, will be invaluable to the business at this stage in its development."