People: Independent consultancy appoints partner; New CFO joins logistics group; and more
Rider Levett Bucknall (RLB UK), the independent Construction, Property and Management Consultancy, has appointed senior consultant, Stewart Binns as partner in the Leeds office.
Binns, who has spent the last 31 years at Turner & Townsend, was the National Health and Further Education lead and has worked with clients, including Leeds City College, Bradford College, University of Huddersfield, University of Leeds, York NHS Trust, and the Leeds Teaching Hospitals NHS Trust.
The appointment follows on from RLB Yorkshire and Humber Team moving offices to New Station Street in Leeds city centre.
Matt Summerhill, managing partner of RLB Yorkshire and Humber, said: "Stewart has an outstanding track record of project management across the region and we believe his expertise will continue the momentum we have seen as a business, expanding new workstreams in both the Cost Management and Building Services markets as well as the Project Management service line."
Andrew Reynolds, UK and global board director for RLB, added: "Stewart, with his knowledge and experience, will not only strengthen our offering in the Yorkshire & Humber region but also support RLB nationwide to continue providing the best solutions within the construction and property management consultancy sector."
:::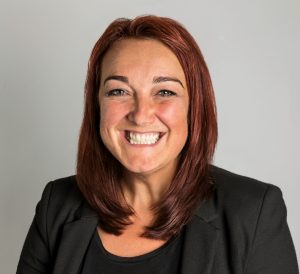 Advanced Supply Chain Group (ASCG) has announced appointment of a new CFO.
Claire Webb is joining the Bradford-based logistics group from Go Outdoors where she has been managing director since June 2017.
Previously Webb held CFO roles at Go Outdoors and prior to that, Maplin Electronics.
Co-founder and current CFO, Glyn Rogan, will retire in November this year having built the business alongside CEO Mike Danby over the past 21 years.
Claire joins ASCG following another year of growth as revenues top £60m, an increase of 24% on the previous year, and the group focuses on international expansion.
Mike Danby MBE said: "Glyn has steered the business to success over the past 21 years and I can never thank him enough for his expertise and commitment to our colleagues and customers. The whole business wishes him a really happy retirement.
"As a new chapter for the business begins, we look forward to welcoming Claire Webb. Claire's track record speaks for itself as she led Go Outdoors to record revenues and EBITDA in her first year as CFO.
"With a focus on growth, creating jobs and retaining talent, Claire's leadership facilitated the retailer's expansion and investment plan through its acquisition by JD Sports in 2017.
"We have ambitious growth plans with an increased focus on investing in overseas markets to provide a seamless end-to-end global supply chain solution for our customers. It's my belief that we will continue to achieve our ambitions if we continue to prioritise developing the best talent and technology in the industry."
Webb added: "Mike and Glyn have built a brilliant business with an impressive retail client list and intelligent technology which perfectly positions ASCG with huge potential for future growth.
"The strength of the senior team alongside Mike's plans for the business made the role a compelling one. It can feel glib to comment about what an exciting opportunity a new role presents, but this really is an incredibly exciting time for me and the company. I'm really looking forward to getting stuck in when I start with the team next month."
:::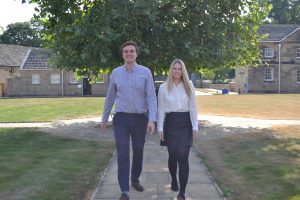 Open Communications, the PR agency based in Wakefield, has appointed to new recruits to its team.
As the agency gears up to celebrate its tenth year in business from September, Open Comms has appointed University of York graduate Edward Haynes.
Haynes joins the team as a PR Executive to provide press office and planning support for clients including Ring, the Coalfields Regeneration Trust, MAOAM and Martin Walsh Architectural.
Anne McGuire, a Northumbria University Politics graduate, has also joined Open Comms as a PR Administrator working across all accounts.
McGuire will assist the wider team as the agency delivers ongoing support for clients in FMCG, property, third sector, recruitment, retail, manufacturing and the public sector.
Emma Lupton, director at Open Communications, said: "We would like to welcome Ed and Anna to the team. They have both settled in well and are already producing some fantastic work for our clients. The fact that they have such a diverse array of experience, knowledge and skills adds further flair to what we are able to offer.
"After winning a number of new accounts since the start of the year and retaining many of the brands that we work with, we wanted to invest in expanding the team. As well as allowing us to continue to deliver exceptional results for our clients, we also want the chance to proactively target new businesses.
"We have built up a strong reputation since our launch in 2008 and want to make this year a celebration that includes adding new members to the team and further brands to our portfolio of clients.