People: Law firm appoints partner to lead new construction team; Director hire for Town Centre Securities; and more
Phil Morrison has been appointed as head of Clarion's new construction team – the fourth partner to join the firm's fast-growing property practice.
With more than 25 years' experience in both contentious and non-contentious matters, Morrison joins from Shulmans where he was head of construction for the last five years.
Dual qualified in English and Scottish Law, he has a track record advising large private and public-sector bodies and all parties involved in the construction industry.
His expertise includes providing commercial advice concerning procurement, development agreements, building contracts, such as JCT, FIDIC, and PFI contracts, sub-contracts, professional team appointments and collateral warranties.  He will work closely with colleagues in commercial property and with the banking and finance team on development finance projects.
Morrison is experienced in advising clients in complex contentious matters, often across a number of jurisdictions, and represents parties in mediation, adjudication, arbitration and the Technology and Construction Courts.  He regularly provides training on construction related topics.
Martin Grange, partner and head of property at Clarion, said: "With the commercial property market in Yorkshire continuing to be very active, we are launching a new construction arm to extend our support to clients in this specialist area of law.  One of Clarion's key strengths is the way in which our specialist teams are able to draw on expertise from one another, and with Phil's in-depth knowledge of construction law, we are confident that he will make a valuable contribution."
Morrison added: "My aim is to provide clients with an excellent service that is in tune with their business and its needs. My approach is a great fit with the Clarion ethos – I try to add value to the client's projects by becoming one of their team, working closely with them to help them achieve their goals.
"Working in a commercial services firm like Clarion will give me exposure to a wide range of business clients who expect and will receive quality advice."
:::
Town Centre Securities, the property investor and car park operator, has recruited a new property director.
Lynda Shillaw will join the board in November following the retirement of Richard Lewis.
Shillaw joins Town Centre Securities from Manchester Airports Group where she has served as the divisional chief executive officer, property, since 2014.
Lewis has had a long career at Town Centre Securities. He joined the company in 2000 and was appointed to the board in 2001.
Edward Ziff, chairman and chief executive, said: "We are delighted to have recruited someone with the calibre and reputation of Lynda Shillaw to join Town Centre Securities. We believe that Lynda's breadth of investment and development experience, combined with her past involvement in real estate financing will be invaluable as we embark on the next stage of the company's growth, including undertaking the most significant development pipeline in TCS's history. We are confident that Lynda's passion for delivery combined with her reputation and knowledge will make her a powerful new addition to the TCS team."
He added: "On behalf of the board, I would like to personally thank Richard Lewis for his long-standing commitment to Town Centre Securities. Richard's contribution has been invaluable, notably with some of our most significant schemes, beginning with the construction and sale of No1 Whitehall Riverside in Leeds, the continued development of Piccadilly Basin in Manchester, and most recently the re-development of Merrion House in Leeds. We wish Richard a long, happy, and healthy retirement."
:::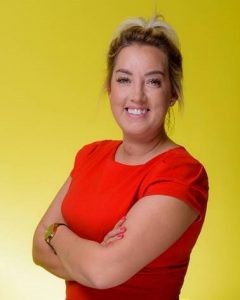 SME funding specialist One Stop Business Finance has appointed former Lloyds Banking Group area director Katie Roberts to head its business development team and drive its growth strategy.
Taking up the role of business development director,Roberts is tasked with leading and expanding One Stop's new business team of three business development managers covering Yorkshire and Humberside, the North West and East Midlands.
This team is set to expand in the coming months to cover the area from the M4 corridor to the Scottish Boarder.
Roberts' latest position was as Lloyds area director for Leeds, which involved managing the relationship managers who looked after SME businesses with a turnover between £1m – £25m.
She said: "I'm really excited to be taking up my new role with One Stop Business Finance and continue to specialise in working with SMEs who are the lifeblood of our economy. What's most pleasing is the great flexibility that OSBF has at its disposal to provide tailored funding solutions for all sorts of clients, without the corporate restraints that often prevent the major banks from providing the best support.
"I'm looking forward to building on the great business development team that we already have in place, dedicated to providing funding solutions backed by the highest levels of customer service. With OSBF achieving a record month very recently, it is clear that there is a strong appetite amongst SMEs for an alternative, more flexible route to funding, and we'll be working hard to connect many more businesses with our funding solutions."
:::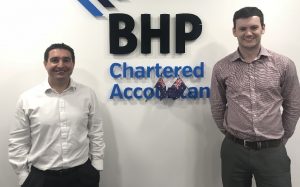 Three accountants from Yorkshire will be making a move to Australia as part of a programme designed to give people in the profession international industry experience.
Jessica Swaithe, Matthew Haw and William Benton, all work for chartered accountancy and advisory firm BHP.
All three, who work in the firm's audit division, have been accepted to work at Bentleys Chartered Accountants in Brisbane on a four to six month secondment.
Bentleys and BHP are both members of Kreston International, a global network of accountancy firms.
BHP's audit partner, Lisa Leighton, said: "The application process was competitive, but all three had the right experience and skill-sets to succeed. The secondment offers an excellent opportunity for high performers to develop their experience of international work and to build an understanding of Kreston International.
"It's also a great way to transfer knowledge between the two businesses. The placement will no doubt prove to be a great experience for Jessica, William and Matthew. Their managers and all of the partners here at BHP, are wholeheartedly supportive of their adventure."
BHP has five offices, 31 partners and a growing team of more than 350 staff. Over the last 10 years the business has increased turnover from £8m to £20m.