Midlands automotive sector 'needs short-term Brexit plan,' says specialist
The Midlands automotive sector must "map out a short-term plan" as the UK approaches Brexit, according to one regional specialist.
Matt Buckingham, automotive lead at KPMG in the Midlands told TheBusinessDesk.com that Brexit will bring myriad challenges to the automotive industry in the region and that investment from big players is on hold.
"There is no doubt that Brexit is a major concern for the big car manufacturers, and we have seen that large-scale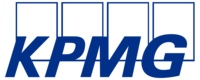 investment from OEMs is on hold until there is at least some clarity around what happens after March 2019," said Buckingham.
He added: "This is, of course impacting the regional supply chain, and we're no clearer around what Brexit will bring than we were six months ago."
Buckingham said he had heard anecdotal evidence from a Tier 1 automotive manufacturer that as much as 5% of their workforce didn't return from their summer holidays as they either no longer feel welcome in the UK, or they don't now see the economic benefit in remaining in the UK.
He said: "Those in the automotive sector must map out a short-term plan to navigate Brexit and its consequences as best they can. If the large car-makers think that post-Brexit Britain is going to hamper their manufacturing process, then they have already warned that they will look to move production overseas."
Matt Buckingham's full column on the future of the Midlands automotive industry will appear on TheBusinessDesk.com on Monday 1 October.