Food halls: a fresh ingredient in the regeneration recipe
By Tony Reddin, director in Grant Thornton's real estate team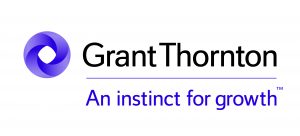 The ideal recipe for regeneration is hotly debated.
But in truth, there's no one individual ingredient guaranteed to transform the fortunes of an area needing a boost.
Across the North West, world-class sport, science and technology, and artisan food have all been harnessed in their own way to revitalise communities and drive economic growth.
Undoubtedly one of the best examples of the latter is Altrincham Market.
Spearheaded by entrepreneur Nick Johnson, it has been the catalyst behind a dramatic renaissance of the south Manchester suburb.
A town centre which once wore the unfortunate crown for having the most shop vacancies in the UK due to lack of investment, high business rates and the lure of the Trafford Centre, Altrincham is now once again a vibrant area with a distinctly metropolitan feel – and boasts eye-watering house prices to match.
Johnson's reimagining of the old Grade II-listed building and its market has seen footfall treble, with turnover surpassing £5m in 2017.
Its runaway success quickly led to a sister venue, Mackie Mayor, which opened in Manchester's Northern Quarter last year.
The model is inspiring regeneration-hungry placemakers, developers and local authorities alike across the North West.
In nearby Urmston, developer McGoff Group's ambitious plans to regenerate the town centre with its £3.5m vision to create Market 41 – or M41 – is gathering pace, with construction expected to start by the autumn.
At the other end of the M62, Liverpool's Baltic Market, on the site of the old Cain's Brewery, has just celebrated its first successful year serving pop-up street food.
Similar sites are taking shape nearby, with Graffiti Spirits Group targeting more of a high-end food hall offer on Duke Street, and Grand Central Food Bazaar about to open on Renshaw Street.
The speed at which these food halls have succeeded is an obvious draw.
And, structured appropriately as a new hospitality business, these new venues can give rise to attractive tax breaks for their investors.
However, to fully understand the surge in popularity of these culinary destinations, one only has to look at the challenges facing our high streets.
The ease and efficiency of e-commerce has undoubtedly taken a toll. But, regardless of how we're shopping, the reality is we're simply buying less from retailers.
Less clothes, less electronics – less possessions in general. Things are out, novel experiences and memorable activities are in.
Barclaycard, which accounts for around 50% of British debit and credit card transactions, last year reported double digit growth in spending on leisure and the experience economy, accompanied by a fall in purchases in stores.
Brands and department stores like House of Fraser and Marks & Spencer, once ubiquitous giants of the high streets which could draw the footfall for neighbouring retailers, are beating a retreat from city centres around the country.
Compounding this, is that as a nation we have become increasingly-discerning about our food.
Prezzo, Jamie's Italian and Byron Burger are just three of a raft of casual dining outlets closing units around the country.
In total, restaurant insolvencies in the UK are up 20% on last year.
Disruptive technology has brought restaurant fayre to our living rooms through apps like Deliveroo and Uber Eats – reducing footfall in bricks and mortar establishments.
But irrespective of that, our tastes are changing.
The demand now is for quality artisan food, produced responsibly by independent traders with unique takes and innovative recipes yet to find their way onto the menus of larger chains.
Could the food hall be the answer to both dilemmas?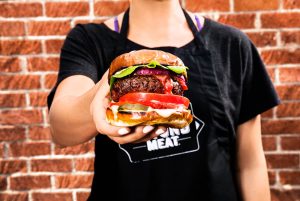 Judging by the development pipeline, councils and landlords seem to think so.
According to property agents Cushman & Wakefield, there are currently more than 200 new food halls, totalling 4.3 million sq ft, being developed across Europe.
Their size and predisposition to be in old striking buildings, make them ideally placed to be the anchor tenant for an area.
Flexible and affordable leases present an economical way for artisan food producers and independent retailers to survive in urban environments.
Soaring rents and long leases associated with many retail units would render the business case impossible for boutique butchers, artisan bakers, and fledgling chef-driven startups.
In the food hall, however, they thrive.
Faced with a fraction of the overheads and benefiting collaboratively-realised economies of scale, they often share equipment, facilities and marketing costs.
The sense of place and aesthetic ensures customers provide their fair share of free publicity.
A new generation of foodies want sumptuous Instagram pictures to accompany their dining experiences.
Reimagined old spaces, packed to the rafters with their peers, present the ideal backdrop.
In addition, co-locating in a culinary incubator forces these independent chefs to focus on quality.
Short leases and a long-waiting list of vendors wanting to try their hand in popular food halls, means sub-standard fayre is quickly sniffed out.
Whether these new sites can replicate the success of Altrincham Market, and act as focal points to support public realm improvements and neighbouring developments, remains to be seen.
But with the prerequisite ingredients in place, you wouldn't bet against them.
Grant Thornton has partnered with Manchester Metropolitan University to host a panel debate on the secret of transforming place, with Nick Johnson confirmed as a keynote speaker.
The event, on July 12, is free to attend, but places are limited.
Click the link to register: https://sites-grant-thornton.vuturevx.com/30/1579/landing-pages/redefining-place—external-contacts.asp