Tuesday
16 October
4.30pm – 7pm
Free to attend
Squire Patton Boggs
6 Wellington Place
Leeds
LS1 4AP
Event sponsors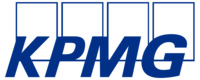 Drax Power chief executive Andy Koss and Leeds City Council leader Cllr Judith Blake are the headline speakers at an upcoming event which will reflect upon the strengths of the vast array of business sectors across the North.
The State of the Region project has been a six-month collaboration between TheBusinessDesk.com, Squire Patton Boggs and KPMG looking at the strengths of the North and the opportunities that exist in the key sectors including real estate, financial services, manufacturing, retail and technology.
With the right access to investment, innovation, skills and leadership, businesses in the North are vying for further growth, helping to re-balance the UK's economy.
Energy is a crucial sector for the region's economy and Koss has played an instrumental role in Drax's transformation into a primarily biomass-fuelled generator. Koss sits on the Board of the Northern Powerhouse Partnership, a business led-organisation chaired by George Osborne committed to maximising the economic opportunities for the North, and he will speak about the importance of collaboration and support.
Cllr Judith Blake, chair of Core Cities UK and leader of Leeds City Council, has spearheaded the city's bid to attract broadcaster Channel 4 to the region and is an advocate for how a strong business community leads to other benefits, including cultural investment. She will share her views on the importance of a breadth of businesses contributing to the region's success and how they can play their part in putting Leeds and the north on the map to UK and overseas investors.
The event, which includes refreshments and canapes, is free to attend and is open to 100 delegates. It will include the chance to network with a wide range of business representatives from across Yorkshire.
TO BOOK YOUR PLACE