Thursday
3 May 2018
12 noon – 3pm
includes a welcome drink and
two-course lunch
Venue
Bibis Italianissimo
Sovereign Street
Leeds, LS1 4AG
Sponsor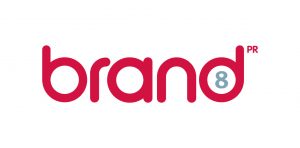 The chief executive of housebuilder Avant Homes will speak at TheBusinessDesk.com's next Property Professionals lunch, to be held on May 3.
Colin Lewis is chief executive of Avant Homes, who joined the business in 2010 and immediately set about radically transforming the housebuilder.
Lewis will talk about how creating a range of new homes which were designed using direct input from consumer research was integral to the firm's turnaround, which ultimately led to the company being acquired in December 2014 by a consortium of private equity funds.
At the lunch, Lewis will share his insights on how the firm is focused on its growth, as well as what is upcoming for the business and the housing market across Yorkshire.
He will also reflect on the market at the moment and share his views on the ways in which the industry must change for the better for societal benefit, including radical reform of Help to Buy, a shake-up of the planning system and a return to local authorities building homes.
Avant Homes has an established reputation for pioneering change in the UK housebuilding industry. Lewis says it does this by constantly challenging the status quo and being restless in discovering better ways to design, specify and deliver outstanding homes.
The firm employs more than 670 people and currently operates in Yorkshire, Scotland, north east England and the Midlands. It is hugely ambitious and is accelerating towards its next stated milestone of doubling its production within the next five years to become a 4,000 unit per year developer.
Join us for this Property Professionals Lunch for a unique and insightful talk from Lewis about the opportunities and challenges that still lie ahead.