Resolving differences
By Jane Senior, partner and head of law firm Lodders' dispute resolution practice in Stratford upon Avon.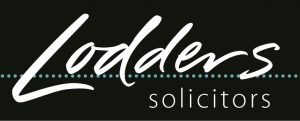 An accredited mediator, Senior is a specialist in property dispute resolution advising on all areas of law relating to property and land, she has substantial experience gained over nearly 30 years of advising companies, including FTSE 100 companies, partnerships and private clients.
It's an unavoidable fact of life that disputes will sometimes occur in both business and personal matters, but as accredited mediator Jane Senior, head of the Dispute Resolution practice at law firm Lodders, explains, court action isn't the only option to overcome differences.
Aside from the formal litigation procedure, there are many other methods that can be used for resolving disputes.
Although traditional, formal litigation still plays a key role, satisfaction can often be achieved through a process called Alternative Dispute Resolution (ADR) which includes arbitration, mediation and negotiation.
All forms of ADR are voluntary, but the court expects parties to have attempted to reach a settlement. The court can impose costs sanctions if it considers a party has been unreasonable in discussions or if they have refused to engage in ADR.
Without prejudice communications
The Without Prejudice rule allows parties to communicate freely, both orally and in writing, for the purposes of facilitating a settlement, without the risk or worry of those communications being used against them in court, if the parties fail to settle the dispute.
A party may be prepared to make concessions to try to settle a dispute and avoid having to go to court in an effort to save costs. However, if the dispute does not settle, the party that made the concessions may not want the Court to treat it as an admission as it could weaken their case. Clearly, each party will want to argue their best possible case at trial.
Correspondence marked "without prejudice save as to costs" can be put before the court by the parties when the substantive proceedings have been concluded to enable the court to make the appropriate costs order. An offer made is this manner can be used tactically to put pressure on the opposing party as there could be serious cost consequences if a reasonable offer is not accepted.
Without Prejudice communications can be extremely helpful and effective when trying to settle a dispute. Parties must ensure they rely on the rule carefully to properly benefit from it.
Mediation
Mediation is where parties to a dispute meet with a neutral third party mediator in an effort to settle the case. A mediator's role is to listen to the points of view of all parties and then facilitate negotiations. The purpose of mediation is to take away the time, cost and stress of litigation, ideally early on in the process.
Mediation is not binding on the parties, unless of course the parties come to an agreement which is then formalised into a settlement agreement on the day. The decision to settle and the terms rest solely with the parties and the mediator cannot force parties into a settlement.
The mediation process is confidential and voluntary, but the court encourages parties to participate. The process can involve both parties and their legal representatives' meeting at the beginning of the session when each side provides opening statements. After this, the parties normally split into separate rooms and the mediator will meet each party individually. The mediator will seek to understand the key issues for each party and when instructed, will pass certain information on to the other side. The mediator will move between the rooms to facilitate the negotiations. It is a tried and tested process which often results in settlement of the most difficult of disputes.
Expert determination
Expert determination is ideally suited to disputes that revolve around technical issues. Examples are matters of valuation, for example of shares, and boundary disputes. It is a process in which an independent expert is appointed by the parties to resolve the matter.
Most often, it is appropriate when a fast solution is needed; it is often the quickest and most inexpensive way of resolving disputes, especially when facts are agreed between the parties.
The parties can choose who is appointed as the expert; they will be impartial and will require to hear from all parties involved in the dispute.
The parties can agree that the expert's decision is legally binding on them. It cannot be enforced as if it was a court order, but a party can be sued for breach of contract if they do not abide by the decision – and this is especially helpful where the dispute arises from a factual technical matter rather than from an issue of law.
For more information or advice please contact Jane Senior, email: jane.senior@lodders.co.uk Tel: 01789 206149, visit: www.lodders.co.uk.
Lodders' team of dispute resolution solicitors are experts in finding a speedy and effective solution to problems, working closely with clients to consider the available options and agree the best strategy to achieve the desired goal, keeping the need to protect reputations and relationships at the forefront.
Note: The opinions and views in this article are for information only and do not constitute legal advice.