Northern Growth Accelerators: Meet Sarah Tulip, chief operating officer at aql
As part of the Northern Growth Accelerator programme between EY and TheBusinessDesk.com, we spoke to Sarah Tulip, chief operating officer of aql, the Leeds-based data and technology company, about the growth of the company, the pivotal moments that made aql what it is today, and lessons that can be learned by all fast-growth firms.
IN THE BEGINNING…

"If you have a UK broadband telephone service, it's very likely that the traffic is managed by aql somewhere in the food chain," said Sarah Tulip, chief operating officer at aql.
The cloud communications and data business aql was born out of the dot-com boom in the late 1990s, but it hasn't been a straightforward path to becoming one of the most important centres for data in the North, and indeed, the UK.
Mobile security specialist Dr Adam Beaumont founded aql back in 1998, initially as a domain name registrar and email and web hosting company. By the early 2000s, aql was in the top 3% of registration volumes in the UK, and it used this revenue to invest heavily in telecoms and infrastructure – to this day it still hosts many leading websites.
aql had expanded into wholesale telecommunications by 2003, with a network capable of supplying UK telephone numbering to the broadband industry to fulfil the growing demand for broadband voice (VoIP/IP Telephony) services.
PIVOTAL MOMENTS

"The core enabler of Leeds's internet capability was the purchase and renovation of Salem Chapel nine years ago," said Tulip.
"aql bought the chapel because it's located where all of the national fibre networks converge – an ideal place to create the major internet hub for the north – which this building now is."
aql has built its business by stealth, said Tulip, and it remains the engine behind the text messaging and voice services used by banks, retail, education, and is resold by many internet service providers as part of their own offering, she said.
aql owns around 13 million phone numbers and host over another 30 million numbers for other operators, but since 2006, aql has been investing in its data centre capabilities.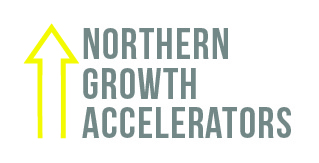 Launching the first in the heart of Leeds, aql has now built four high-security carrier-neutral facilities, meaning that the region is connected to the rest of the world via multiple global networks.
Its second data centre was built in 2010 and became the main hub for traffic in and out the North of England.
Aql now has four data centres, and its Salem Chapel base is home to IXLeeds, a not-for-profit internet exchange – one of three standalone internet exchanges in the UK, and the only exchange of its kind outside of London.
"We have 43 providers in there, and each can connect to each other, providing resilience and choice," said Tulip. "This also creates a competitive market and has driven down the cost of raw internet bandwidth to the same price as London.
"This is important – it means that data driven businesses can choose Leeds as a competitive and viable option to our capital."
LEARNING LESSONS
"Adam, our chief executive spends a lot of his time on innovation, community and supporting start-ups" said Tulip. "We're not just a technology company, but one that cares about the environment we're in, and we want to grow that ecosystem.
"We aim to be a key enabler of innovation in communications – including internet of things, messaging and mobile/wireless connectivity. We do this through relationships with sector specialists – by being the trusted party to provide their communications technology. Our job is to be reliable, secure and act with integrity."
The company itself is privately owned and privately funded which Sarah highlighted as a benefit to innovation as it enables the company to be flexible, move quickly and to innovate, where larger operators would not have that level of discretion.
"The market we operate in is full of larger companies, such as BT and Virgin. We are engineers and provide solutions – both for businesses but also to underpin the growth of the region. Saying that – if you want a 10gb/s broadband connection – or a huge capacity for a call centre – come to aql.
"aql is about growth, but not at the expense of reputation, or providing the wrong service for a customer. Having a scientist/engineer as a chief executive means that whilst growth is important, being technically excellent comes first."
The arrival of Tulip in the business has marked a change in the attitude and direction of the business as well, and she has already secured a nomination in the Forward Ladies Yorkshire, North East and Scotland awards, because of her attitude to innovation.
aql chief executive Adam Beaumont (pictured above) said: "aql has a vision for the next 10 years and this has included overcoming the recession, acquiring land for future developments and stabilising the skills pipeline in the region.
"Now is the time to go faster and acquire market. Bringing Sarah on board is key to this strategy – she's focused on business growth through skills and talent."
Tulip commented: "One thing we're pushing on is the innovation piece and supporting innovation in all aspects of the business. We've always been top-right Gartner quadrant tech.
"Big opportunities for us are in the communications and data security sectors around IoT, driverless cars and ubiquitous connectivity. I'm excited for the future and in working with the schools, colleges and universities to ensure we have the skills pipeline we need."