Tuesday
25 September

12pm – 3pm
£45.00 +VAT
includes a welcome drink and two-course lunch
The Restaurant Bar and Grill
14 John Dalton Street Manchester
M2 6JR
Event Sponsor: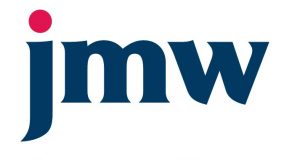 TheBusinessDesk.com is delighted to announce Tom Bloxham, the chairman and co-founder of Urban Splash, will be speaking at our property professionals lunch in September.
Tom is one of the best-known businessmen in the North West thanks to his pioneering work with his property firm.
Urban Splash is known for taking on tough projects and creating stunning homes and landmark buildings.
Tom reflects the unique and creative nature of his business – which has never been afraid to take on a challenge and to try to do things differently.
He started out selling posters and T shirts at Manchester's Afflecks Palace before moving into property.
This summer the firm celebrated its 25th anniversary in typical Mancunian style by throwing an old-school rave.
In his spare time Tom chairs the Manchester International Festival and is a trustee of The Tate, Manchester United Foundation.
Come along and find out what he has to say at the Restaurant, Bar and Grill in Manchester on Tuesday, September 25th.